In case you haven't noticed, we've been absolutely SMASHING it on TikTok with our Guess The Characters AR filter!
Here, take a look –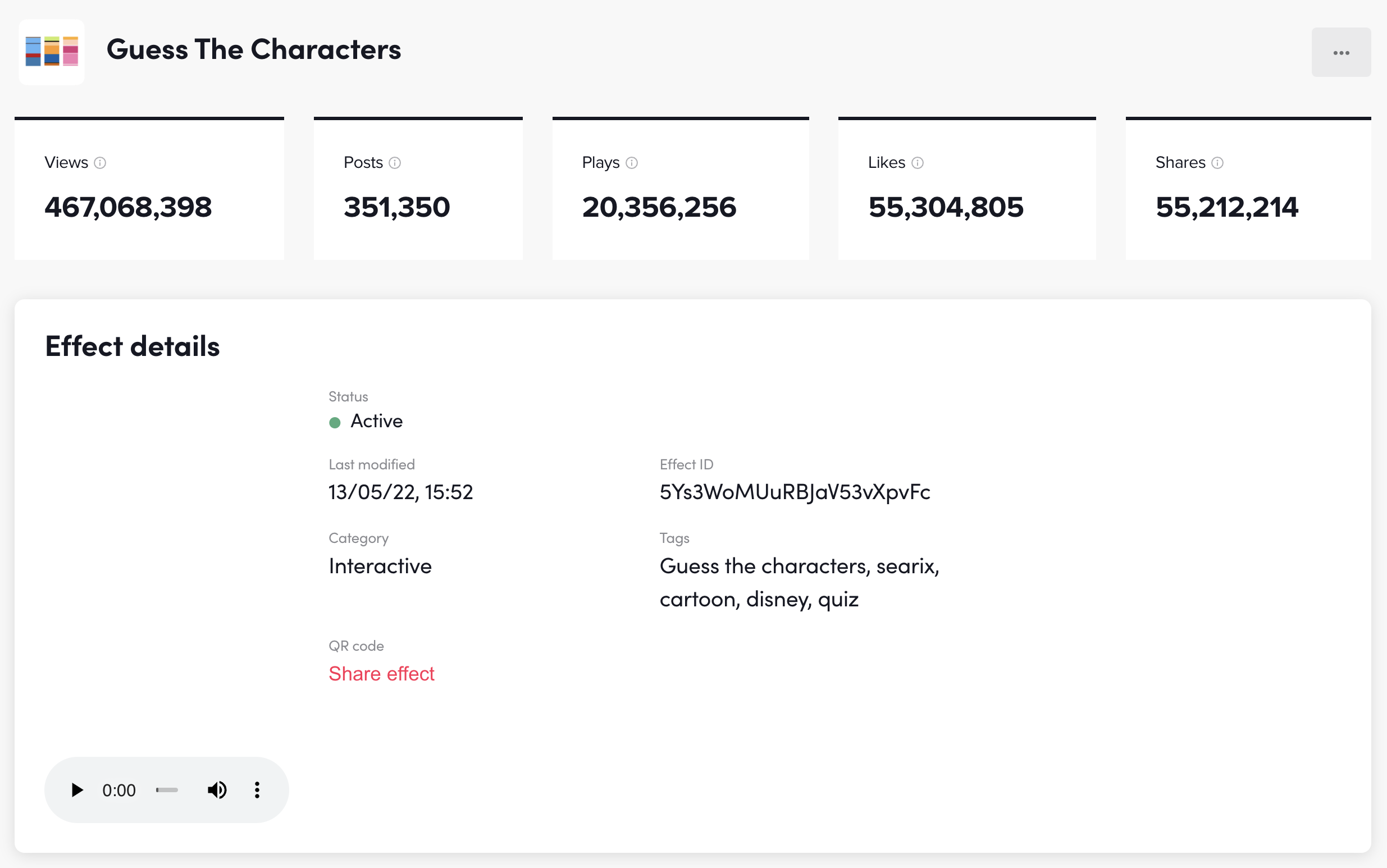 It's a gift that keeps on giving – it trended on Instagram years ago, then went viral on Instagram again last year in 2022. After we realised that users were posting their Instagram recordings on TikTok, we re-created the filter on TikTok and then it REALLY went viral.
Right now, in February 2023, it went viral yet again on TikTok and made it to the global Trending Effect of the Week.
Here are some of our favourites!
Follow us at @whysosearix on TikTok and try the Guess The Chracters AR filter for yourself!
Interested in creating a TikTok filter for your brand? Let's have a chat!