Since June 2020, Searix and Unearthed Productions have partnered to deploy beer redemption and a virtual live streaming event platform. For 2 weeks during each campaign run, anyone in Singapore can sign up for a virtual party that includes free Chang Beer delivered to their address if they successfully refer a friend to sign up too.
How It Starts – Advertisements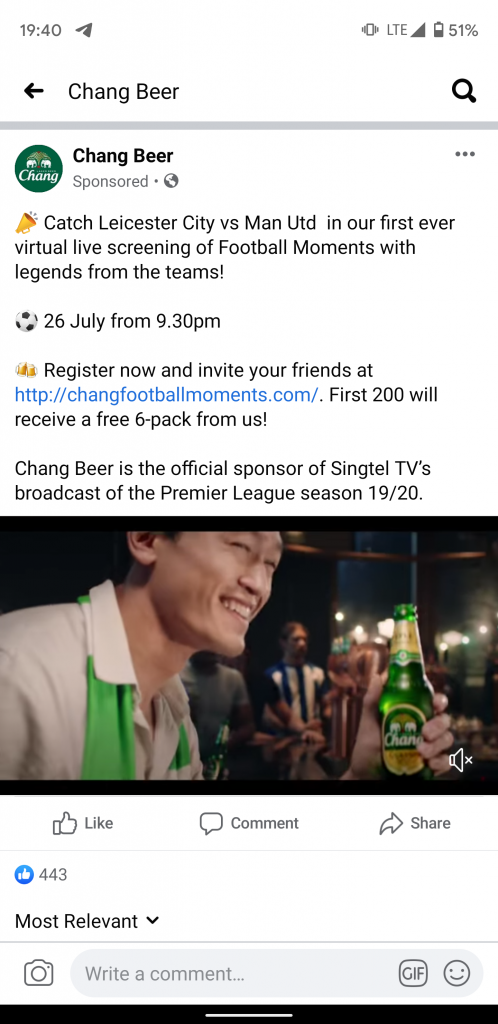 How It Works – Sign Ups & Automated Emails
Interested participants simply need to enter their details and their referrals' as well. The appropriate emails are automatically sent based on successful referrals and available remaining inventory of beer.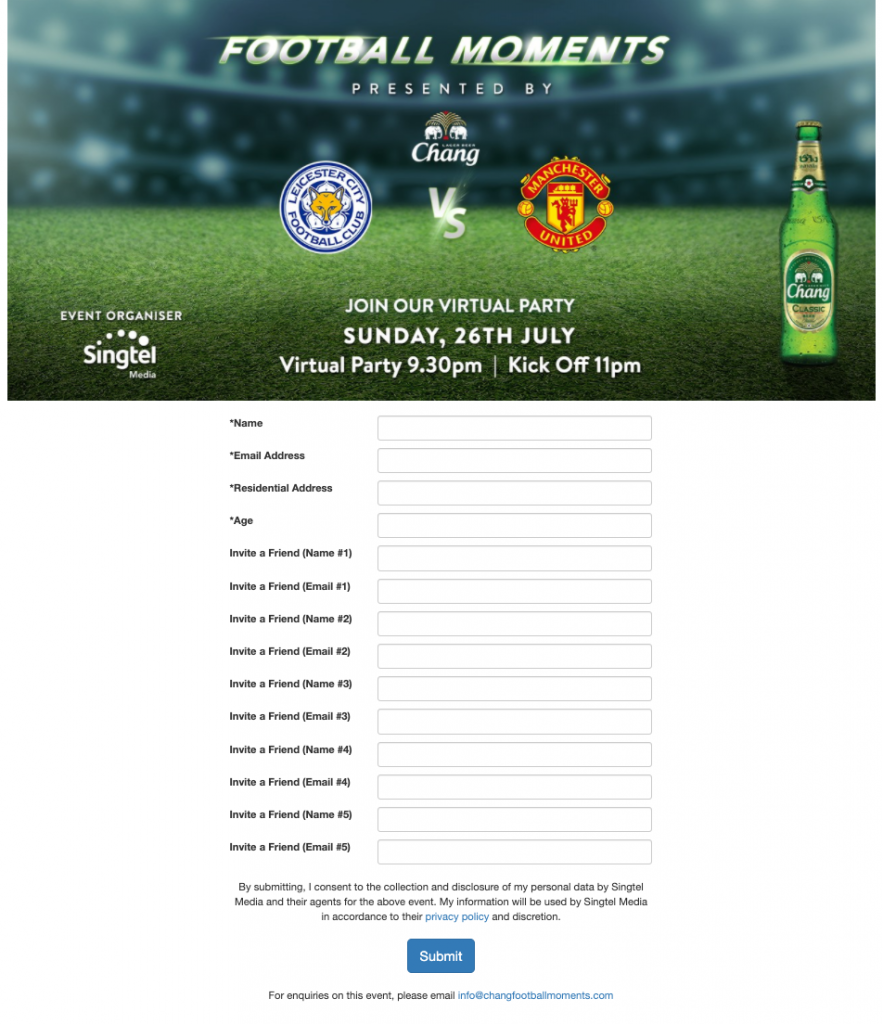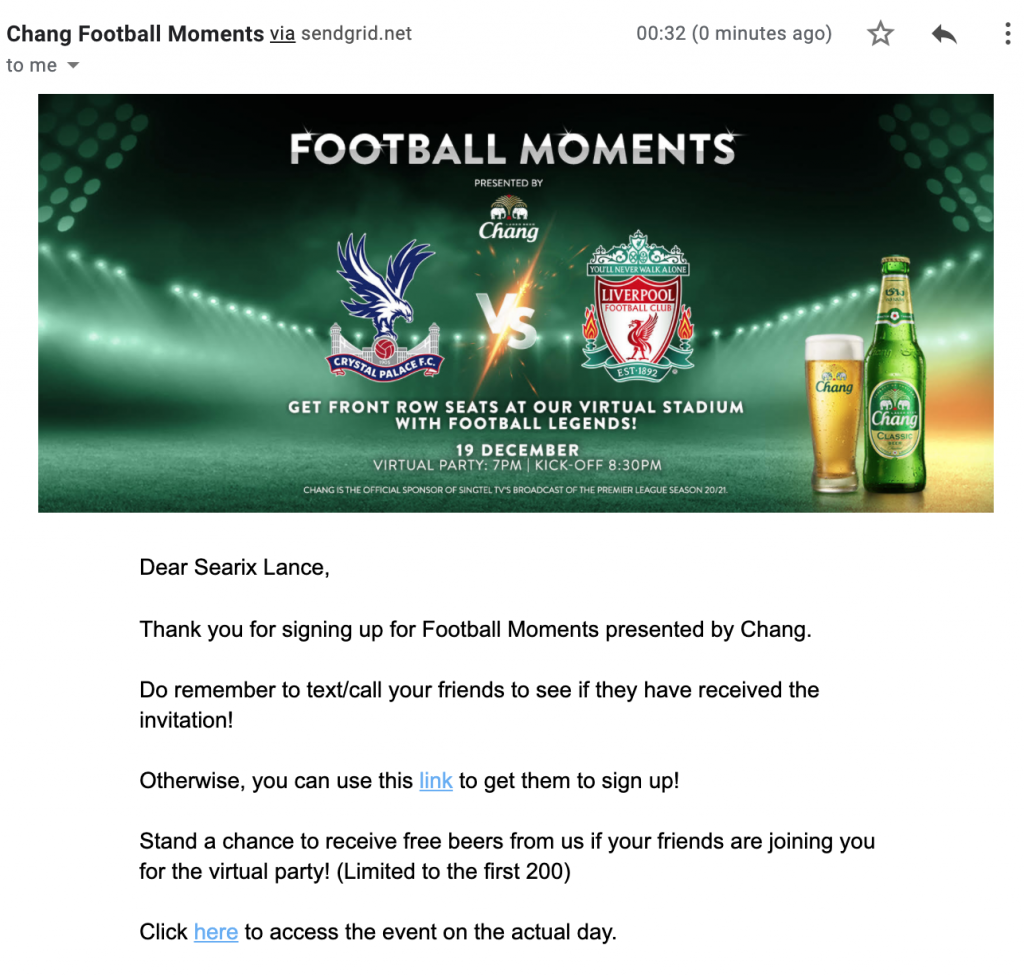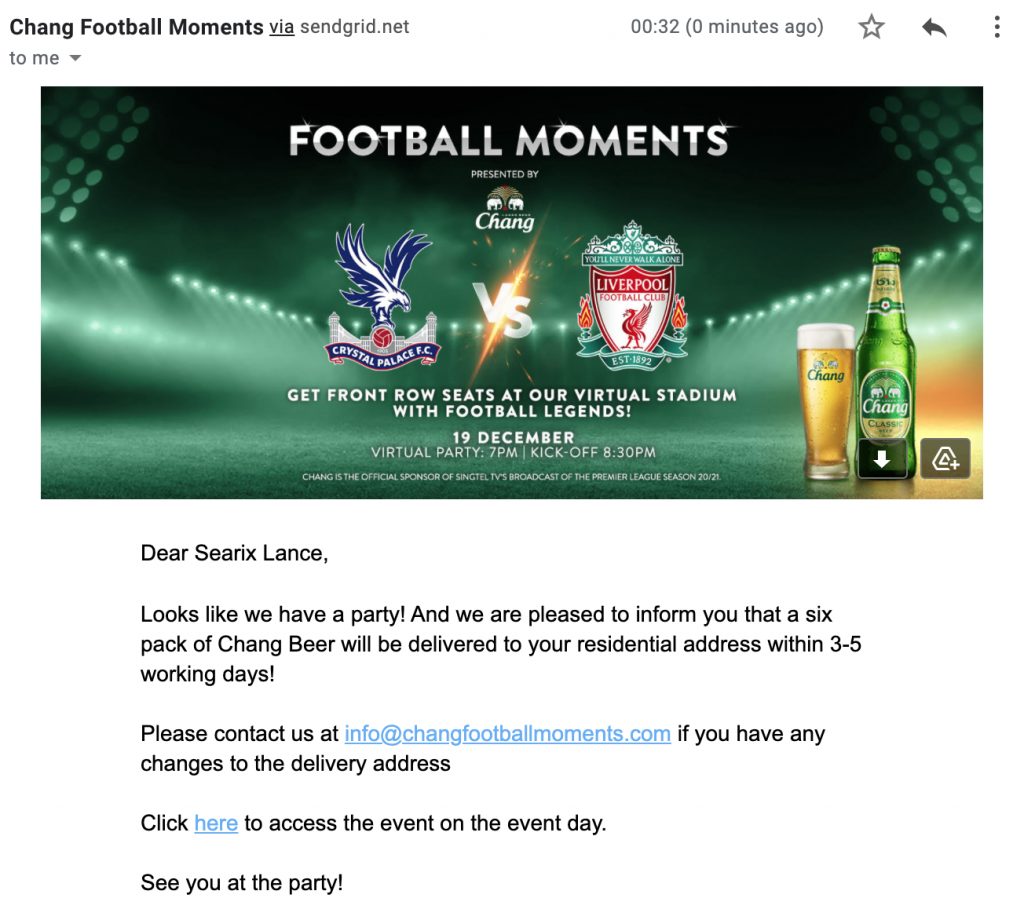 How It Ends – Live Streaming
On the day of the livestream, registrants get immediately redirected to the livestream page. Others who have pre-registered can also access the livestream page with a magic link in their email address. Otherwise, they can access a gateway page that prompts them for their email address for an OTP as well. This livestream page contains a video stream from Vimeo, a chat room and a support channel. Unearthed Productions, our partner for the event, manages the content across these channels. From here, the participants were able to watch the main live stream and navigate into breakout rooms.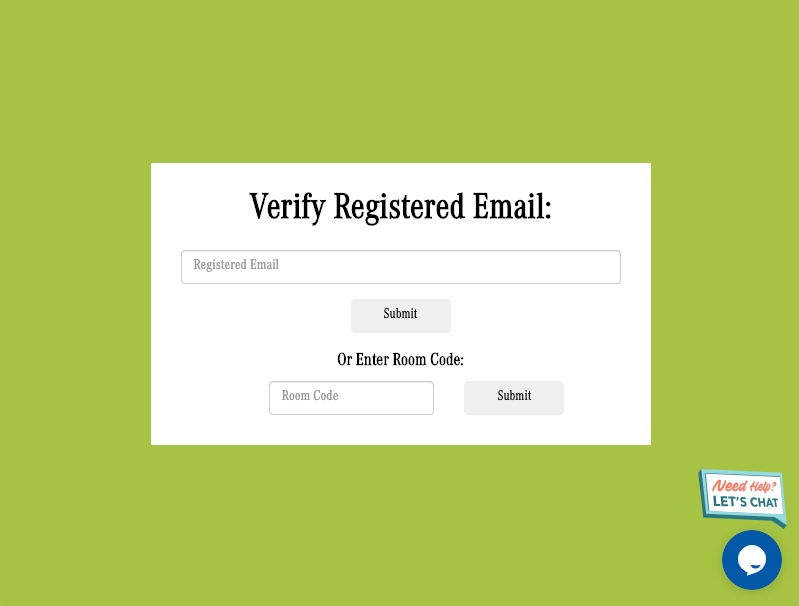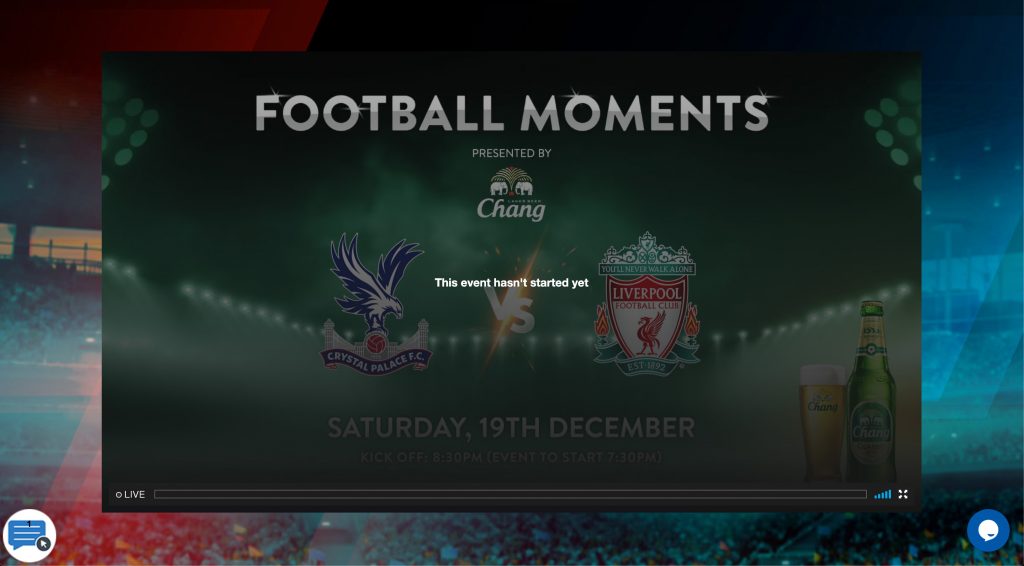 Get in Touch