What Are vCards?
Think of a vCard as an entry in your phone's contact list.
There is a variety of fields to fill in, from the first name and last name of a contact, to their contact number, organization, LinkedIn profile and more.
There are 2 primary ways that you can distribute vCards to customers – with a QR code that your customers scan, or with a VCF file that your customers open.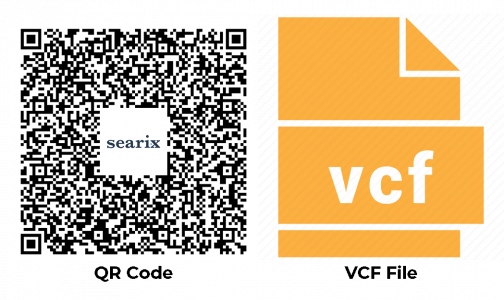 Scan the QR code above to experience adding a vCard yourself!
How Can I Implement vCards?
01


WITH QR CODES

QR codes representing vCards can be added to:
Physical name cards
Email signatures
Proposals and presentations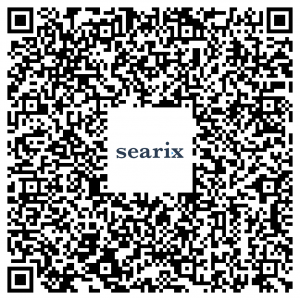 Scan the QR code above to add the contact of Lance from Searix!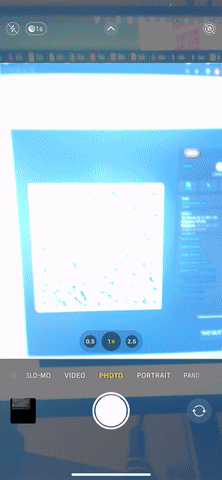 02


WITH QR CODES AND CONTACT WEBPAGES

Instead of directly adding contacts, use QR codes to redirect customers and partners to a HTML web page version of your contact details.

Create:
Additional branding opportunities
An opportunity to track and created retargeting audiences of those who scan the QR code
An "Add To Contact List" button for direct saving to the phone's contact list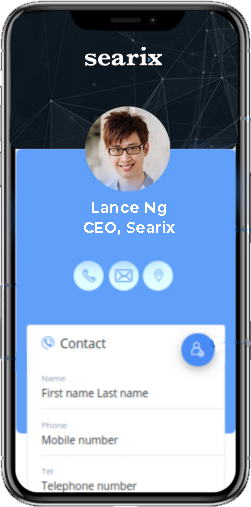 03


WITH SMS

During employee turnovers, you might need to alert a group of customers about their new account managers or sales representatives.

Use the Searix SRSVP's SMS Blast feature to send them all a VCF file. The VCF file opens in a preview and will allow them to add the contacts of their new point of contact directly to their phone's contact list.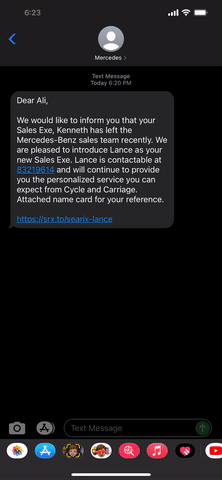 What's Next?

1. Curate a spreadsheet of your vCard contacts (with optional photos)

2. Optional: Curate a spreadsheet of your SMS blast recipients
3. Send them to us and we'll generate the QR codes, VCF files, and/or webpages.
FAQ
If your choice of vCards are purely in the form of QR codes, there is no hosting required. All the information of a vCard is self-contained within the QR code. However, if you want to have a web page or send VCF files, the files will need to be hosted. Searix provides cloud hosting of these web pages and vCard files as part of the solution.
If you opt for a self-contained QR code, the entire QR code will need to be re-generated and replaced in all your assets.
However, for QR codes that represent links to web pages or VCF files, the web pages and VCF files can be updated online, and you will not need to replace the QR codes in all your assets.
For self-contained QR code vCards, you may customise the design of the QR codes with colours, a logo in the center, and other acceptable QR code designs.
For web pages that display the contact information, you may customise the banner and include other forms of corporate branding.