FREE# – Limited Time Only
# Terms & Conditions Apply
ASK
Your audience just needs to scan a QR code or accesses a short link, key in the event code, and they will be able to posts questions, comments or feedback.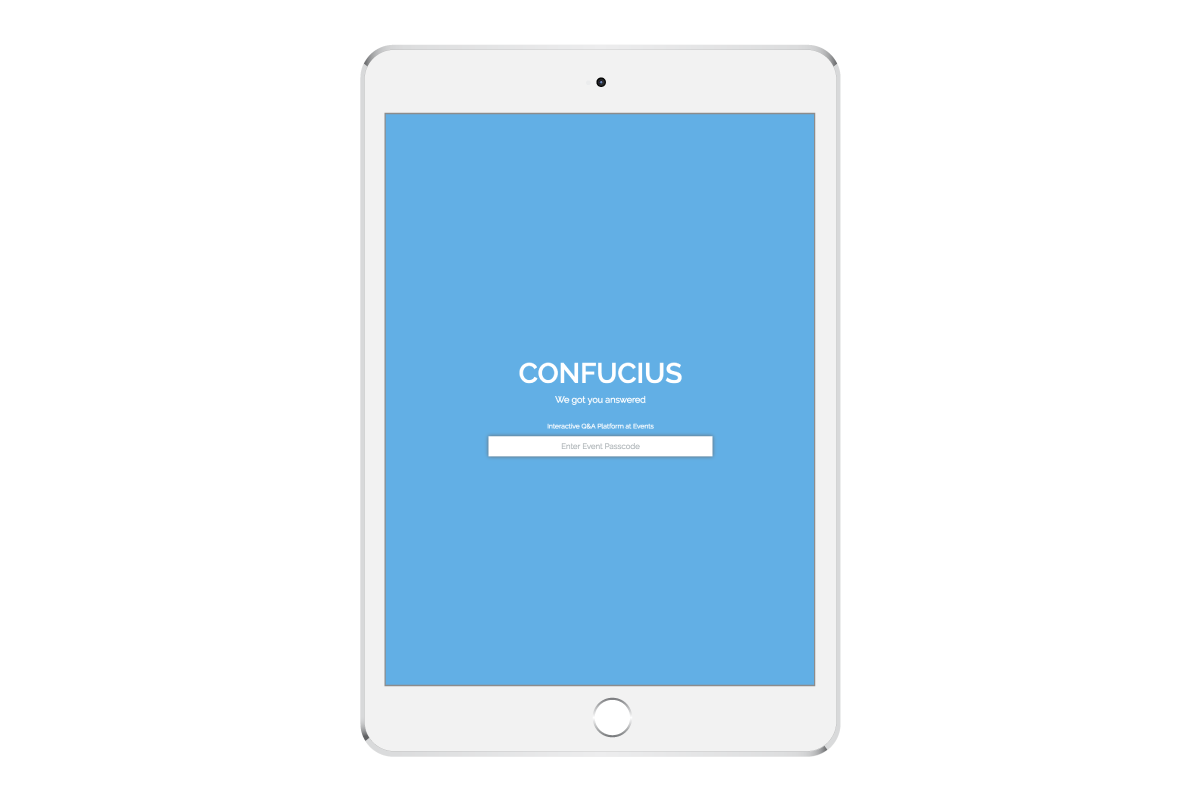 APPROVE
As a moderator or facilitator, you can approve questions to be displayed, delete irrelevant / offensive posts, and hide questions that have already been addressed.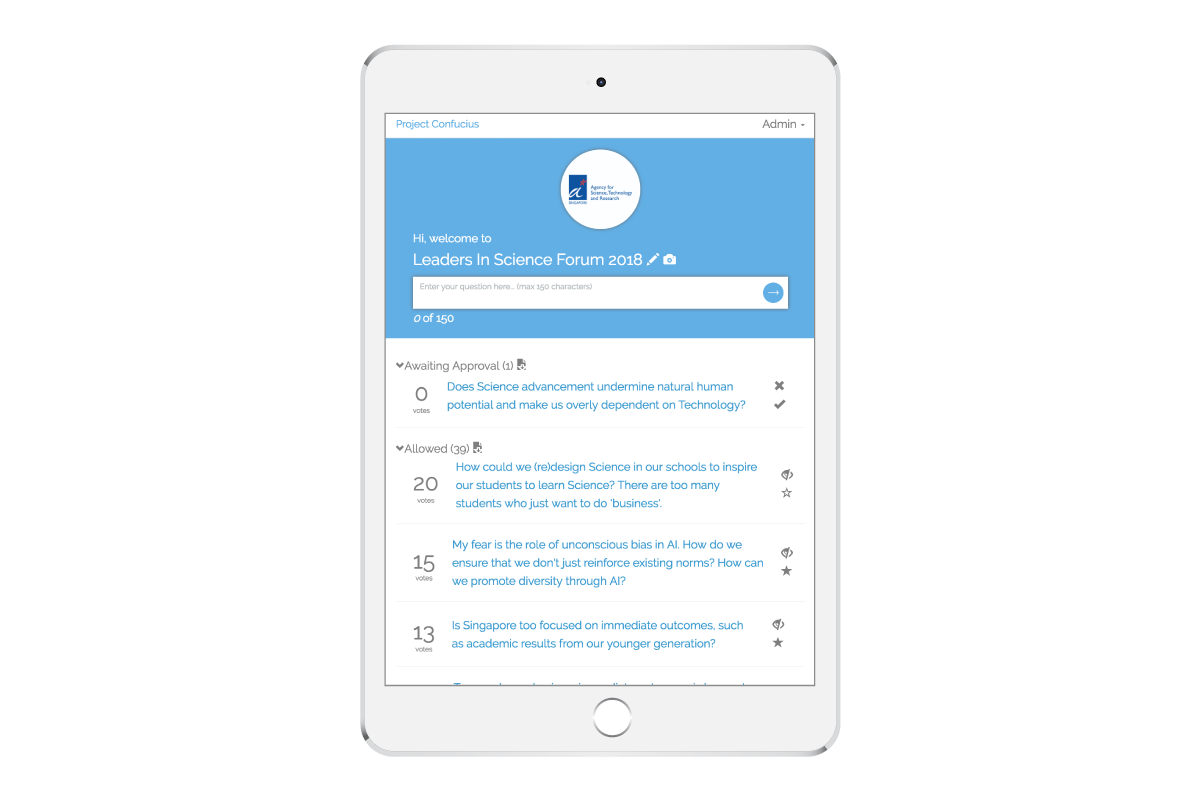 VOTE
Your audience can also see and vote for questions that have been approved. The questions displayed on the question grid are ordered by vote count, but some questions can also be pinned to the top.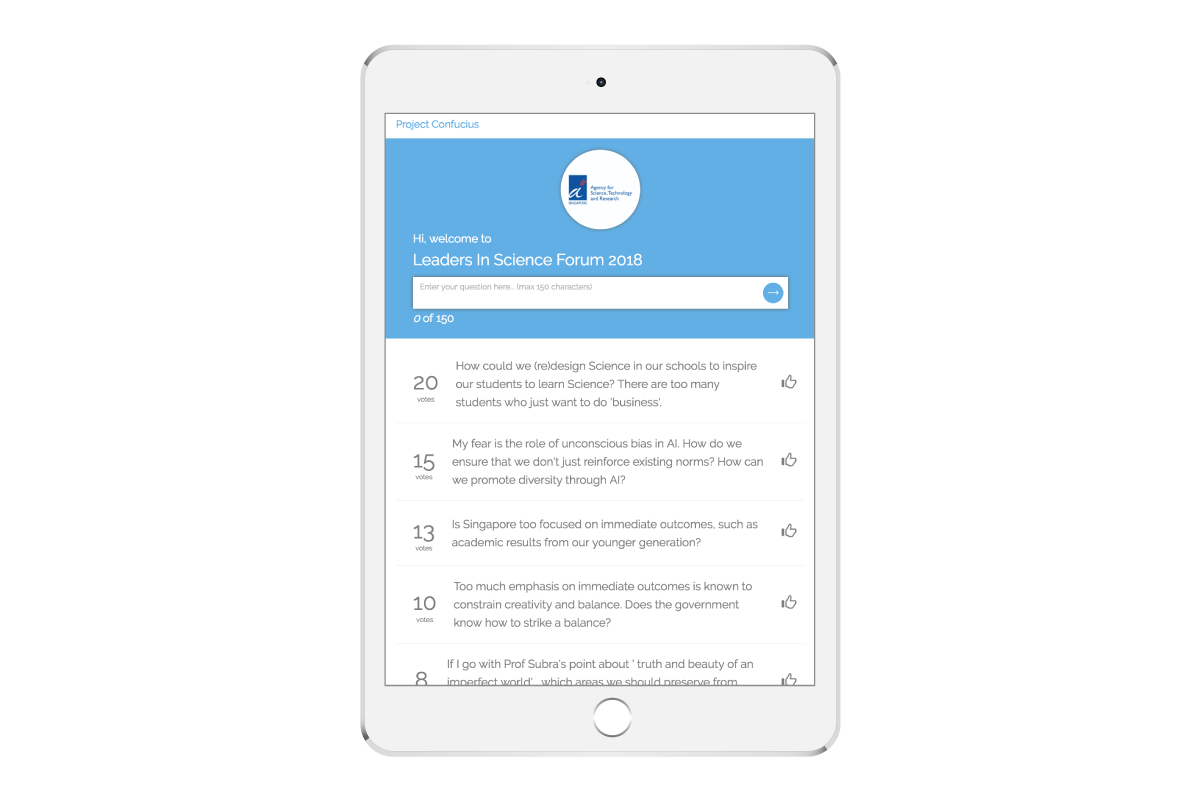 Get Confucius FREE# Now
From 21 September 2018 to 31 December 2018 —
We are offering the use of Confucius for free if your event meets certain criteria.
Contact us to find out more!
#Terms & Conditions Apply