What's Included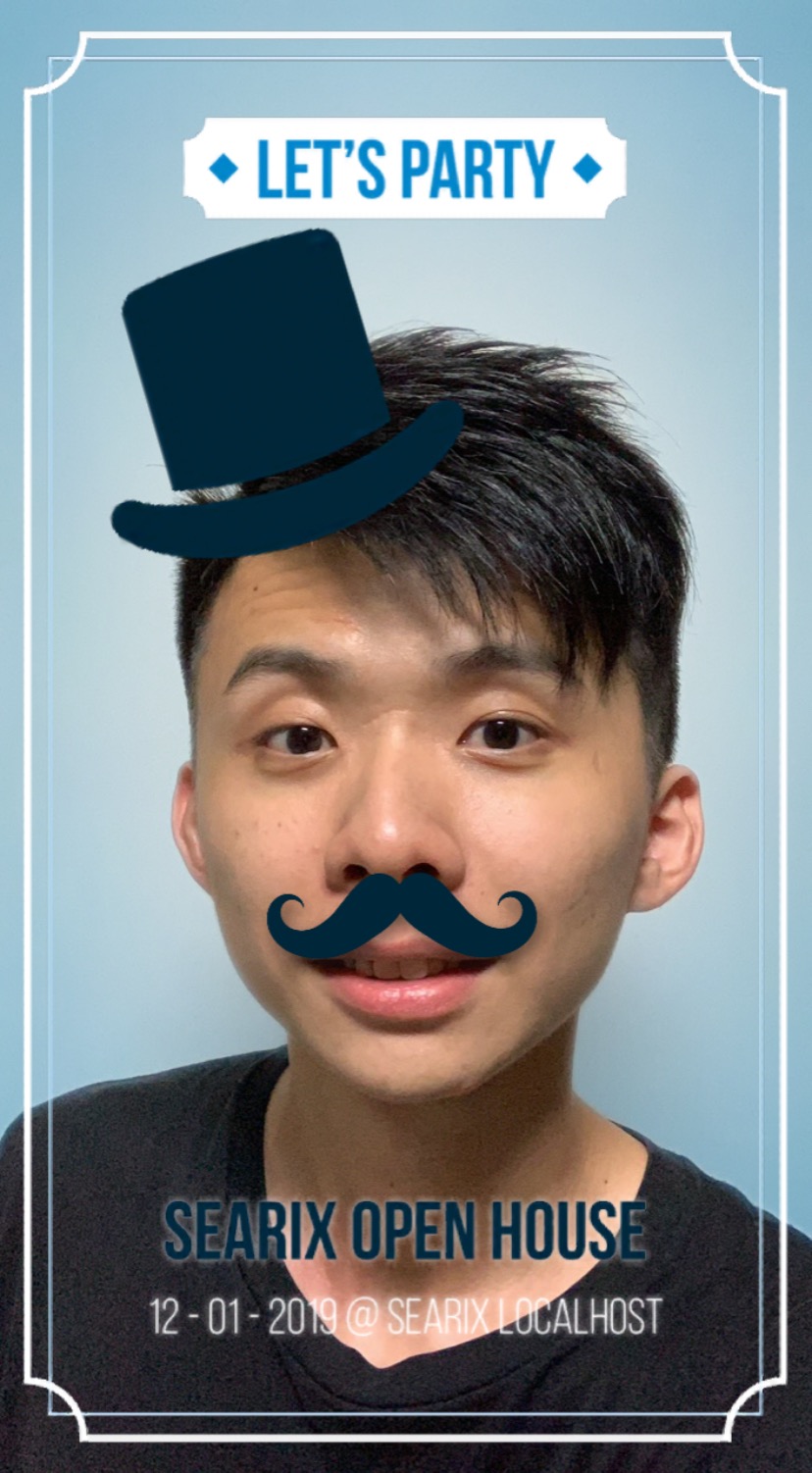 Face(s) to track
Action(s) to track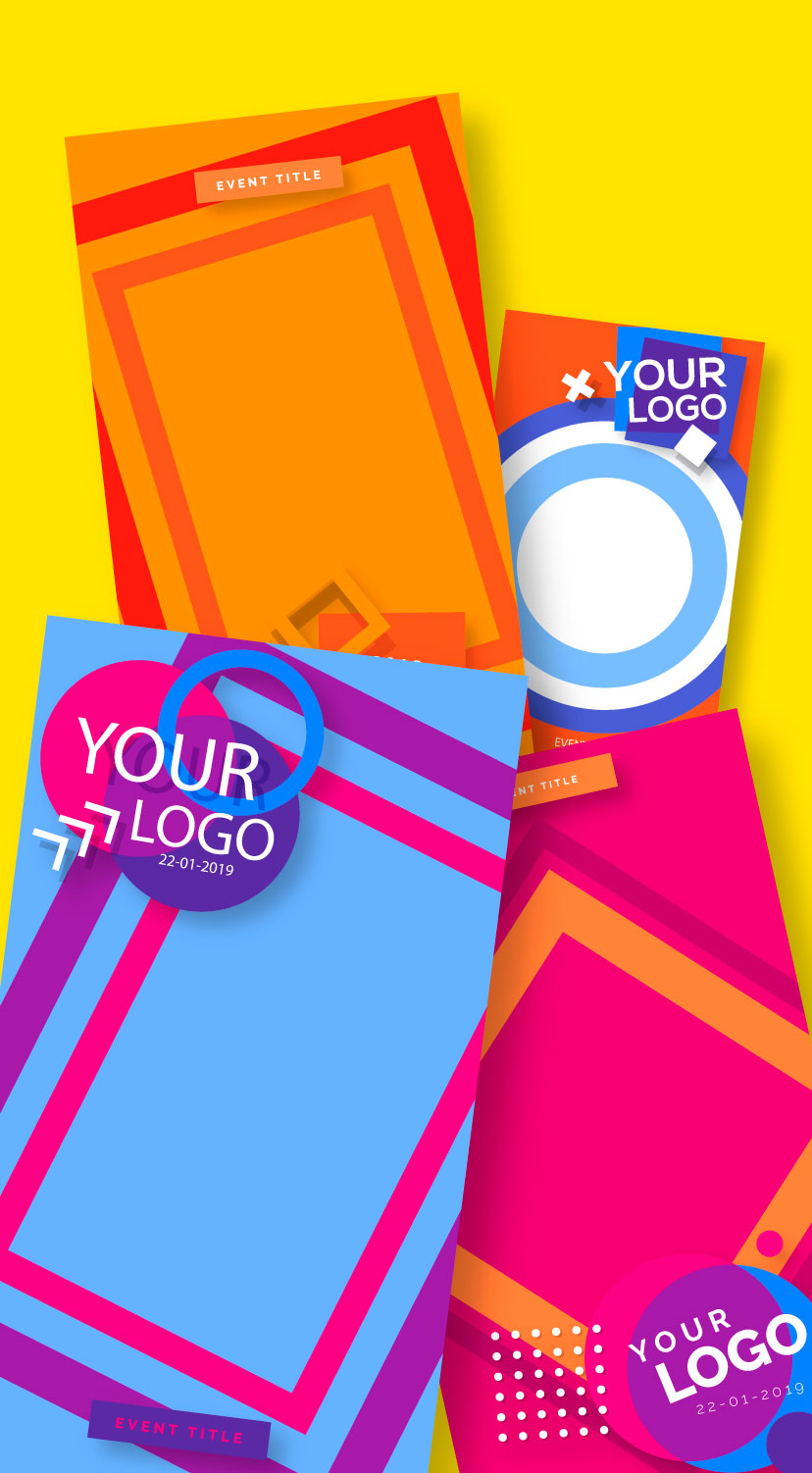 Background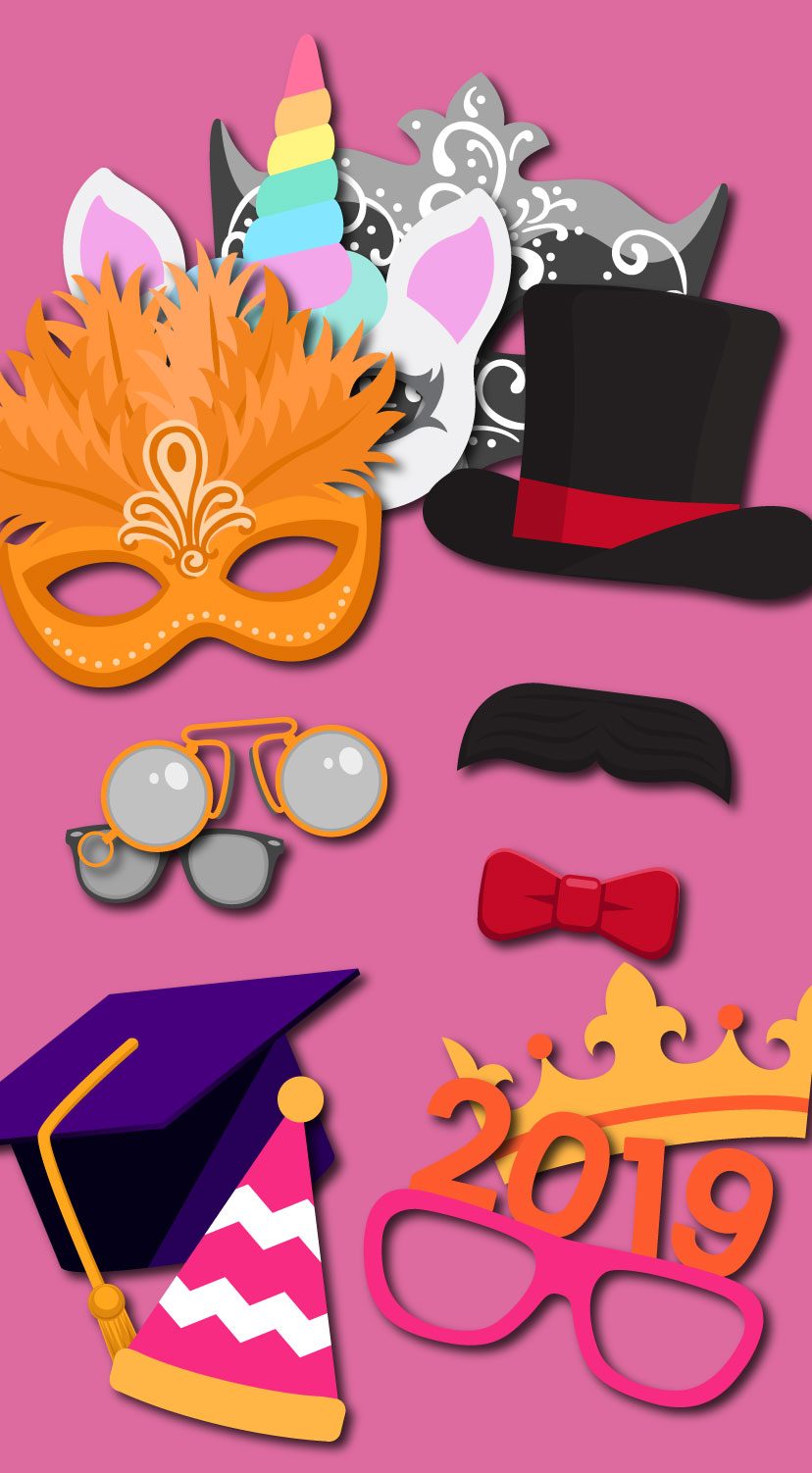 Stickers
How It Works
01


ACCESSING THE CAMERA

Scanning a QR code or accessing a short link will bring your guests to an app on the Facebook camera. Everyone has the Facebook app installed on their mobile devices, so no new app installations necessary!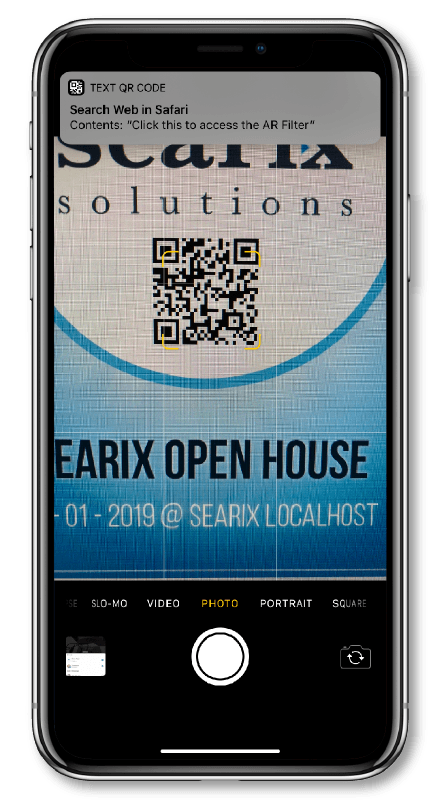 02


USING THE CAMERA

Your guests can take videos, boomerang shots or standard photos with the Facebook camera on their mobile device.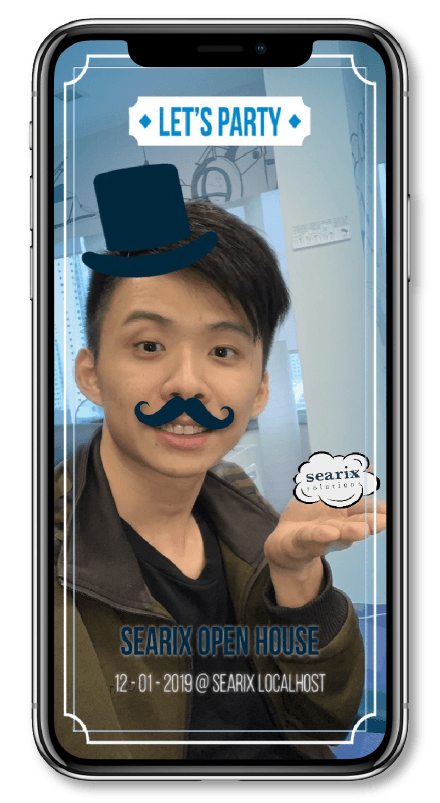 03


SHARING THE RESULT

Your guests can instantly share their photos or videos on Facebook, Instagram, or any other social platform that is installed on their device.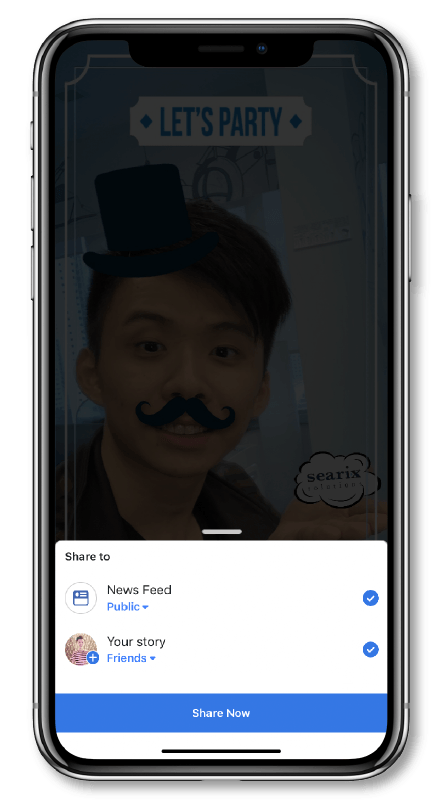 FAQ
Yes! There's just a separate charge for each additional background we include.
The lead time we need will depend on the complexity of the filter we create for you. This usually varies from 1 to 2 weeks. This is also exclusive of the time it will take for Instagram to approve your filter. As of Q2 2021, Instagram estimates its approval lead time to be up to 5 days, although our apps have mostly been approved within 4 to 6 hours.
All the photos, videos and boomerang shots are taken and stored on each of your guests' mobile devices in their camera gallery. As such, we do not have the ability to consolidate these media to send to you.
The AR effect uses Facebook's camera, and will be hosted by Facebook. As such, there should be no problem regarding any usage bandwidth.
Yes! The AR effect is hosted by Facebook, and will only work on the Facebook camera. It is estimated that there are 4.8 million Facebook users in Singapore, and over 1.74 billion active Facebook mobile users in the world. We believe that most of your guests would already have the Facebook app installed.
Most mobile devices released in the last 3 years should be able to utilise the AR camera smoothly. We suggest that you try any of our sample apps featured below to experience it for yourself!
No – there is really no necessity for this as the AR app is hosted by Facebook and requires a lead time of 3 to 5 working days for any changes to the app to be approved by Facebook. There will be nothing that a technician can change on-site at the event.
Our Worldwide Customers