Virtual Scavenger Hunt (VSH) – An Overview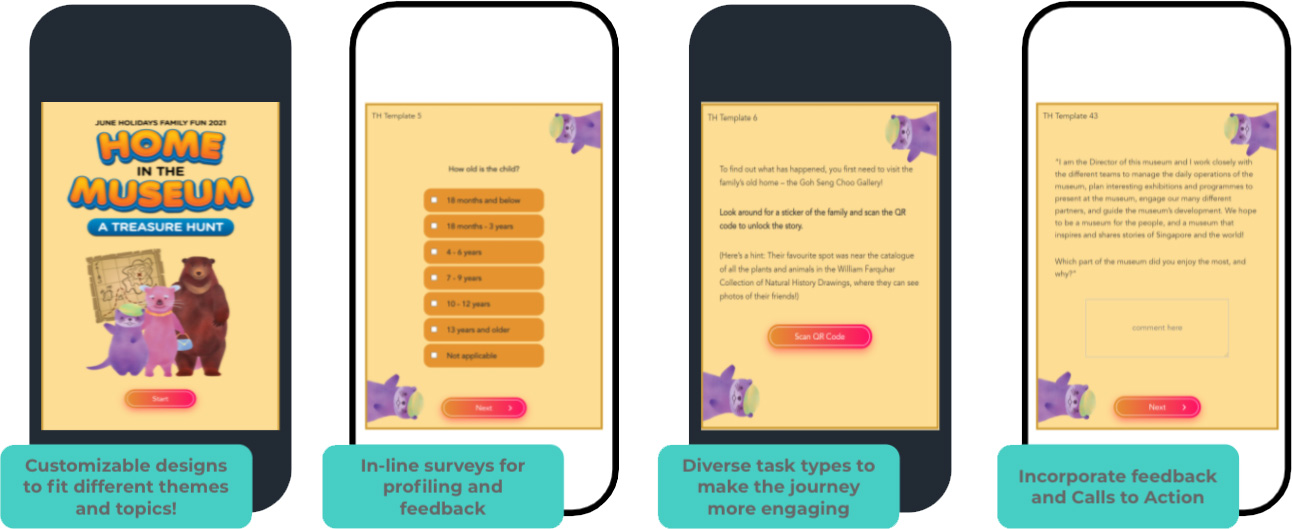 The Virtual Scavenger Hunt (VSH) uses curated interactive tasks to digitally guide your visitor experience through your venue or experience.
The user experience can involve mini quizzes, integrated surveys, in-line videos, Augmented Reality (AR) and Artificial Intelligence (AI) to weave a storyline and present challenges at each checkpoint so that your visitor engages with the exhibits / experience.
Whether you are a museum, wildlife park, pop-up heritage experience, a D&D organizer, VSH can help to highlight key messages and ideas to educate, fundraise, and advertise.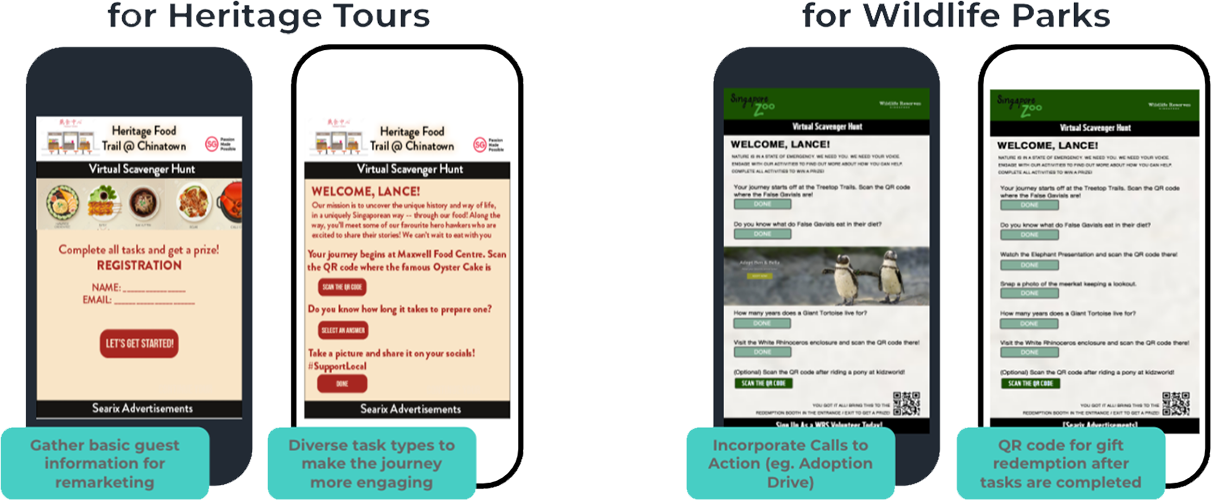 You can even utilise the VSH as a hub for pre-event activities for your organisation's gala dinner or marketing campaign. Markers can be hidden in the company's intranet pages, on marketing collateral, or even on products themselves. Activities such as the usage of virtual photo booths, playing of AR games and submission of pledges or appreciation messages could be used as activities for awarding points!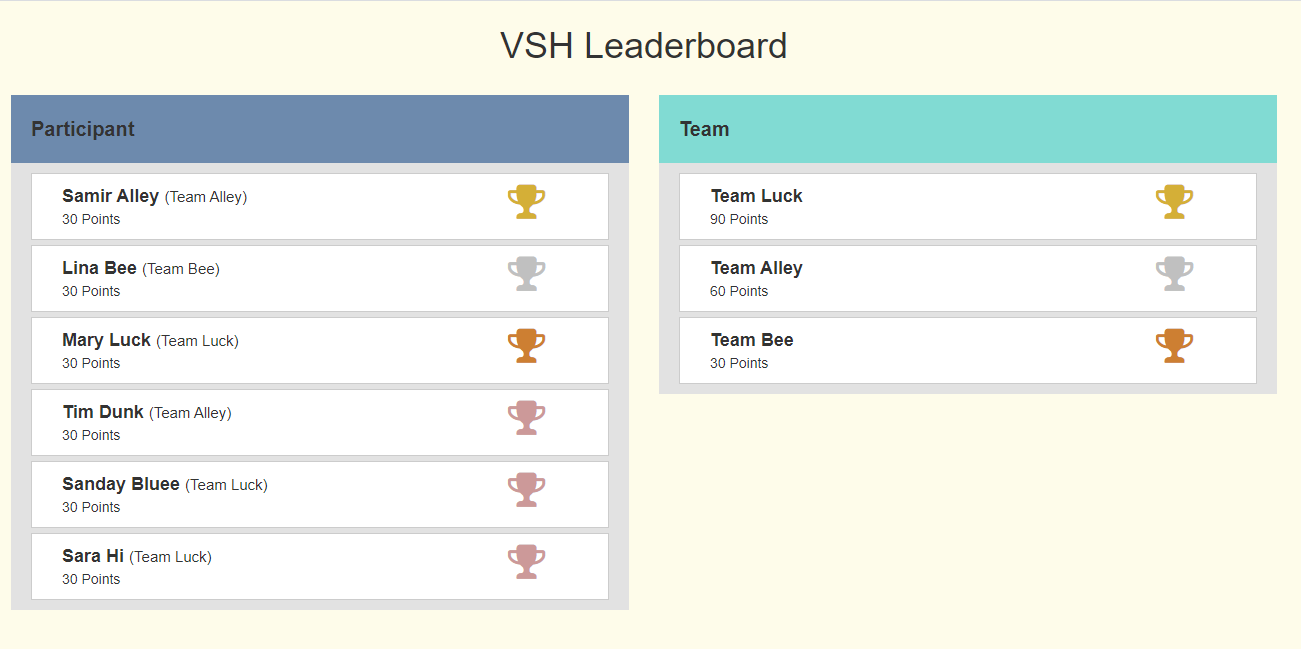 Why Use The VSH?
The virtual scavenger hunt is a web-based game that helps you interact with your guests, integrate different aspects of your business, and improve your ability to cater to their needs.
01


INTERACT WITH GUESTS

Using innovative technology, we can help you incorporate interactive components that aptly supplement the event or exhibition to create a tailored set of questions and tasks to guide visitors in a comprehensive manner.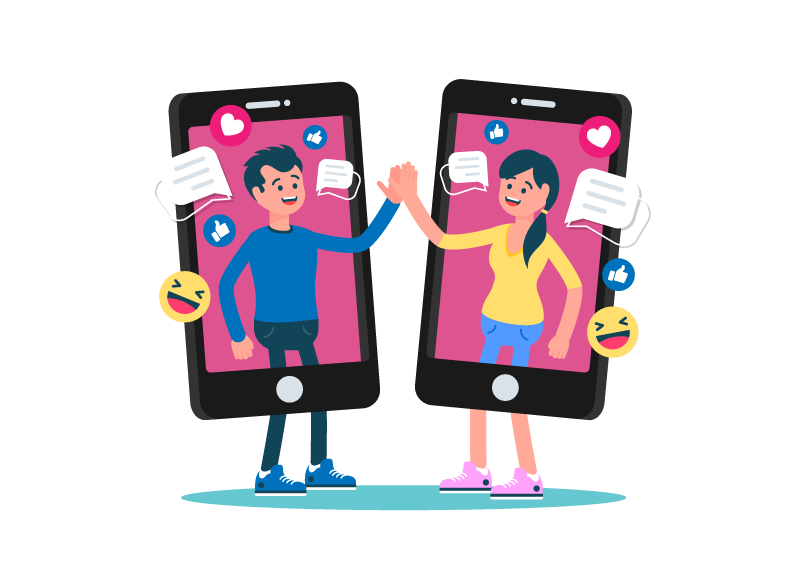 02


INTEGRATE YOUR BUSINESS OBJECTIVES

Ability to integrate Calls To Actions that can directly tie to the KPI of your organisations (eg. culture of appreciation, volunteering, donations, sponsorships).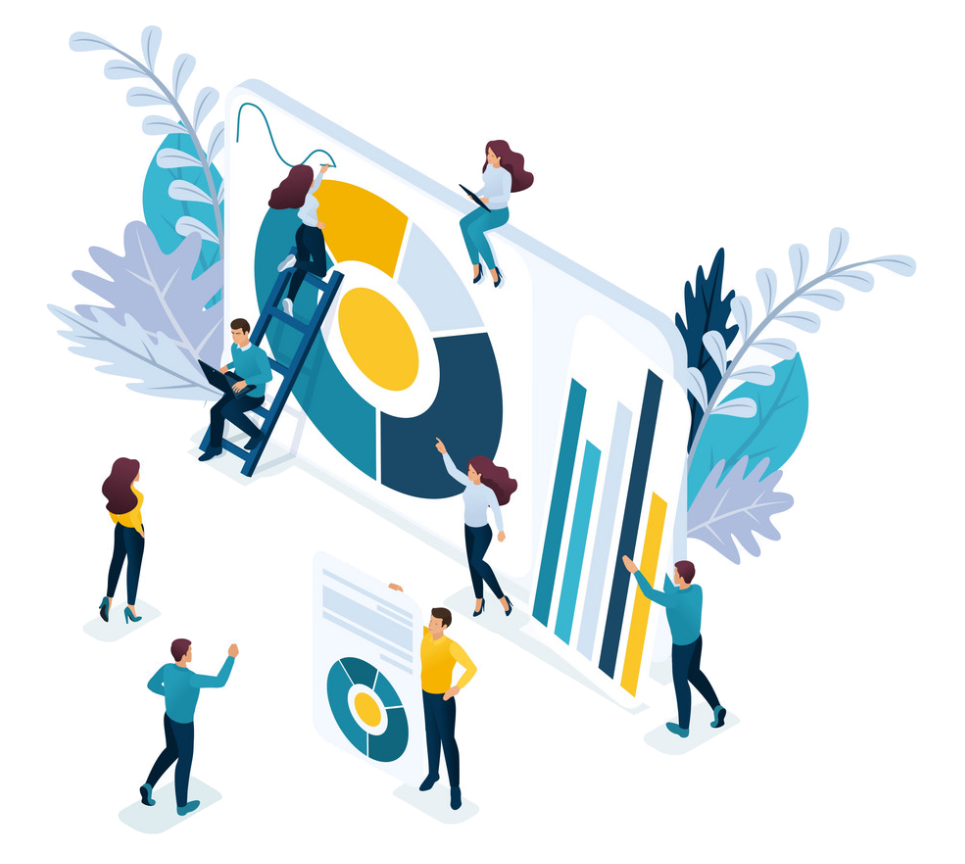 03


IMPROVE WHAT MATTERS

Collection of first party data & feedback through survey questions enhances your ability to understand what your guests like and dislike.
How The VSH Works

1. Curate a list of tasks/questions for your visitors to complete
Scanning QR codes at preset checkpoints
Answering questions

Multiple choice
Free response
Sound recordings
Image uploads
We can also materialize your ideas!

2. Guests can interact with the displays and attractions through the assistance of the Virtual Scavenger Hunt

3. Once they're done with all the tasks, they can be presented with a reward redemption mechanism, with a physical or virtual delivery.
Case Study @ The National Museum
In June 2021, Singapore was in the midst of a heightened alert semi-lockdown due to a surge of Covid-19 cases. With stringent safe distancing measures in place, the National Museum of Singapore ran a month-long campaign that brought museum visitors around the different exhibits in the museum without a physical guide by using the VSH. The set of activities introduced a storyline of a family of otters (Singapore's favourite animal) looking for a place to stay in the museum.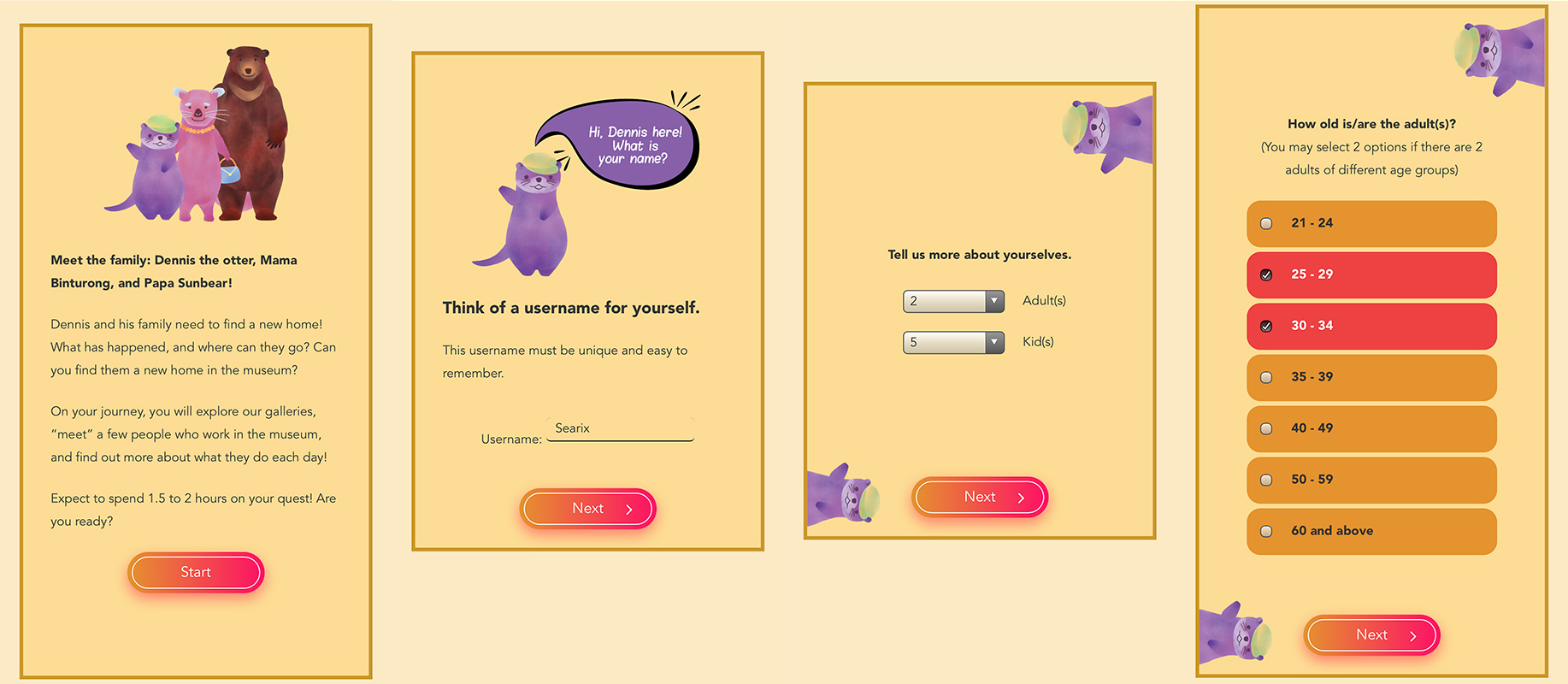 Using this storyline, the VSH brough visitors to each of the exhibits and highlighted the roles of different staff who work at the museum, while challenging the visitors to find hidden QR codes. The complete journey took about 2 hours, and finishers of the hunt found their names on a wall of fame.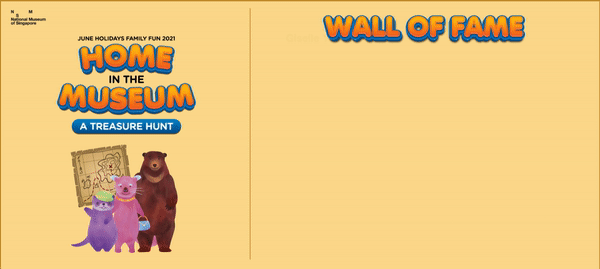 Thanks to seamless profiling survey questions, we were able to determine information such as:
The number and demographics of participants of the hunt
The time that participants took to complete each activity
The drop-off rate of the activities
The campaign was organised by our partners at Aux Media Group, and here's what Senior Event Executive Vaidesh had to say –
We have been working with Searix for most of our events which requires digital/technical aspects to the event. Recently we collaborated with the team to come up with self-running interactive digital hunt experience for museum-goers at one of the prominent museums in Singapore for two of their events.
The hunt was well-received among the users and we received plenty of satisfactory feedback as the hunt was able to engage them to the fullest despite the several physical challenges that we faced due to the pandemic. So, I would like to take this opportunity to thank the team for making these events successful with their capabilities and prompt support. The Searix team's passion and dedication in building up the technical side of the hunt based on our storyboarding were commendable. It was a pleasure working with Searix and I look forward to creating such memorable event experiences with the team soon.
FAQ
It is not necessary to install a separate app – the Searix Virtual Scavenger Hunt runs on your mobile phone's browser. Whether you're using an iOS or Android device, it will work for you.
The maximum number of steps we have included so far is about 70, for a museum in Singapore. The entire experience took about 3 hours for users to complete. It is technically feasible to include more.
Are You Ready To
Interactively Engage With Your Guests & Visitors?
Get a Quote Now