3 TYPES OF NAME BADGE PRINTING
01


Sticker Labels

Using a Brother Label Printer (typically QL-700, QL-720NW, QL-800 or QL-820NWB), successfully registered guests will have a sticker label printed. This sticker label can contain their details and even a QR Code which can be used for checking in to breakout rooms.

The sticker label then be either pasted on the participants' clothing or on a pre-printed badge template to form a full name badge.
02


Paper Badges

Using a Zebra Printer (typically ZD500, ZD620 or ZD621), successfully registered guests will have their details or even a QR code printed directly onto a direct thermal paper badge. The paper badges can be prepared to have the lanyard holes die-cut in advance.

The pre-printed badge templates are printed on Z-fold banner paper, and can be single or double sided.
03


Plastic Badges

Using a large-format oversized plastic badge printer (from Magicard, Zebra or SwiftColor), successfully registered guests will have their details, photo or even QR code printed directly on an oversized plastic badge (typically approximately 140mm * 89mm or slightly smaller).

These cards are commonly preferred in high-end conferences with VVIP delegates. To achieve a double-sided print, the pre-printed badge template is printed double-sided, and is passed through the printer twice on-site.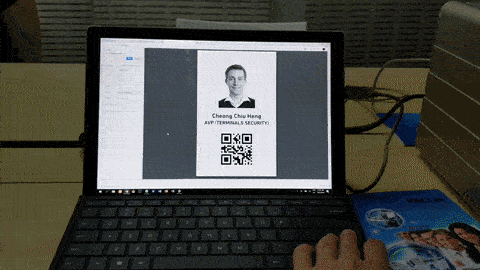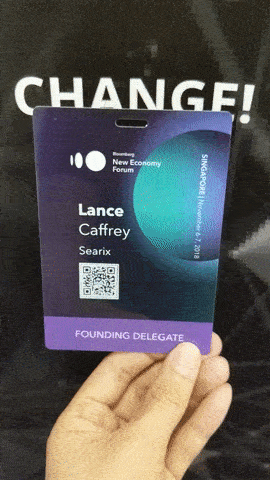 FAQ
Generally, the process of printing a badge adds 10 to 15 seconds to the registration process. This time may vary from printer model to printer model.
This means that the time to fully process each participant's registration is about will likely be between 20 to 30 seconds.
This also takes into account the time it takes for a participant to walk towards the registration station and to walk away after.
WHY PRINT BADGES?
01


Access Control

Including a QR code on your guests' name badges allow you to scan them before they enter breakout rooms or restricted venues. The check-in and access control system is a part of Searix's

Registration Systems

.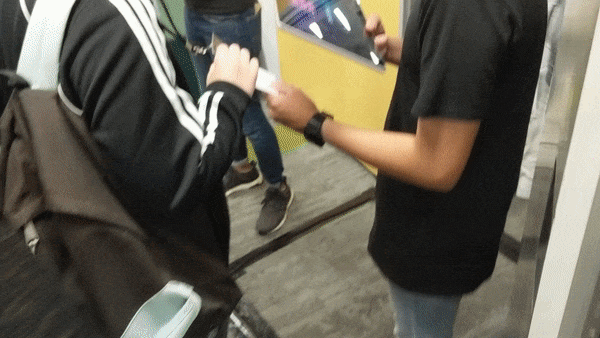 02


Extend With Name Display Systems

Perfect for graduation and promotion ceremonies! Guests that scan prior to going up to stage can be placed into a queue of names to be displayed on a larger screen. This removes the need to call names in a specific order. Any name that is being announced next is surely to be in that order. Key out the green screen to replace with a live camera feed, or use a themed background to welcome your guests to the event – it's up to your imagination!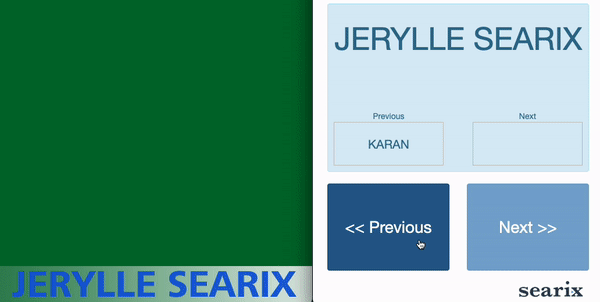 03


Automate For Large Turnouts

When you have fewer than 100 guests, it's relatively easy to pre-print all the name badges and search for them as your guests are registered. However, once your expected turnout is in the hundreds or thousands, this become unscalable and unsustainable. Especially so when you have different badge designs for different groups of people at your event. Badge printing not only looks professional, but also saves precious time for both you and your guests.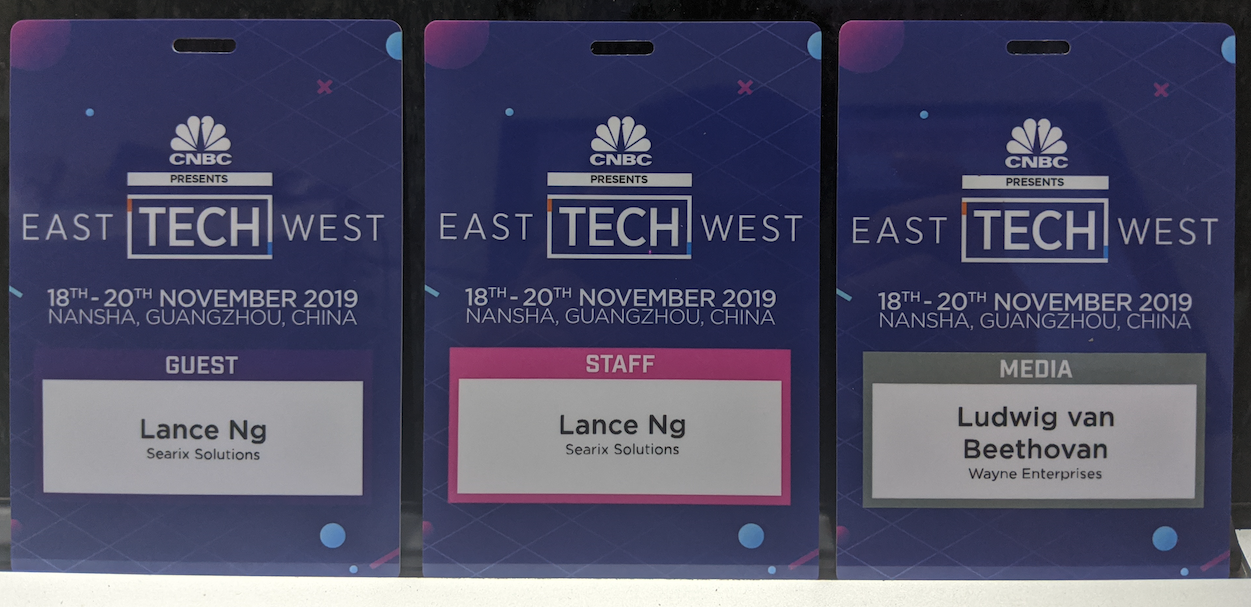 Need Badge Printing At Your Event?
Get a Quote Now