The Covid-19 situation now has all of us seeing better days. Such as the
AirAsia Holiday Quickie giveaway
in October last year.
Fifty Singapore residents stood a chance to take themselves and a friend on a 2 or 3 day all-expenses-paid Holiday Quickie to Kota Kinabalu, Malaysia, to experience the state's adrenaline-pumping water activities, picturesque nature sites and sunset views. The giveaway was jointly sponsored by Sabah Tourism Board and Shangri-La Tanjung Aru Resort & Spa, Kota Kinabalu.
Initially, the idea was to utilise digital influencers to drum up hype. The usual process that they were used to would then see the influencers encourage the engaged public to head over to Funan Mall to register their details on-site. The participants would head back to Funan during the evening of the lucky draw a few days later to witness and redeem the prize draws.
We gave this some thought and realised that it lacked a stronger online-to-offline integration. We proposed an alternate solution – an AirAsia-branded data collection online form that worked with our digital lucky draw system. With this, we enabled the marketing team at AirAsia to –

Reach out to interested parties regardless of their ability to get registered at the Mall
Perform online marketing / advertising to increase the number of sign ups
Go paperless
Eliminate the need to transcribe the information collected
Remind all the participants on the day of the lucky draw to increase the likelihood of a good turnout, bringing all the online engagements to an offline event
---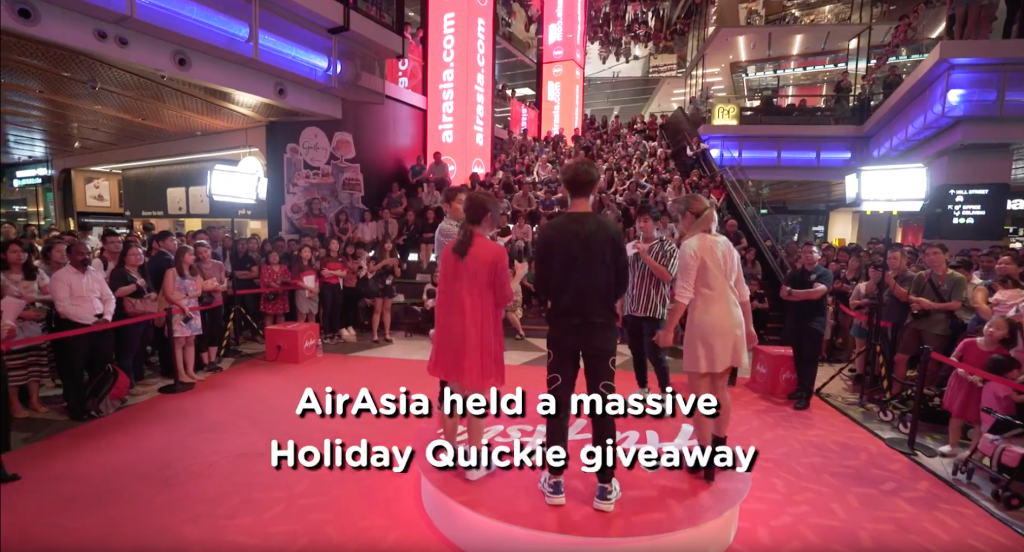 The results?
Over 4300 participants registered their interest
Over 1200 people turned up at the live lucky draw, nearly 3 times of what was aimed for
All 50 pairs of tickets were given out to the lucky winners
Due to the huge turnout, AirAsia even threw in an additional prize of an all-expenses-paid trip to any destination on their flights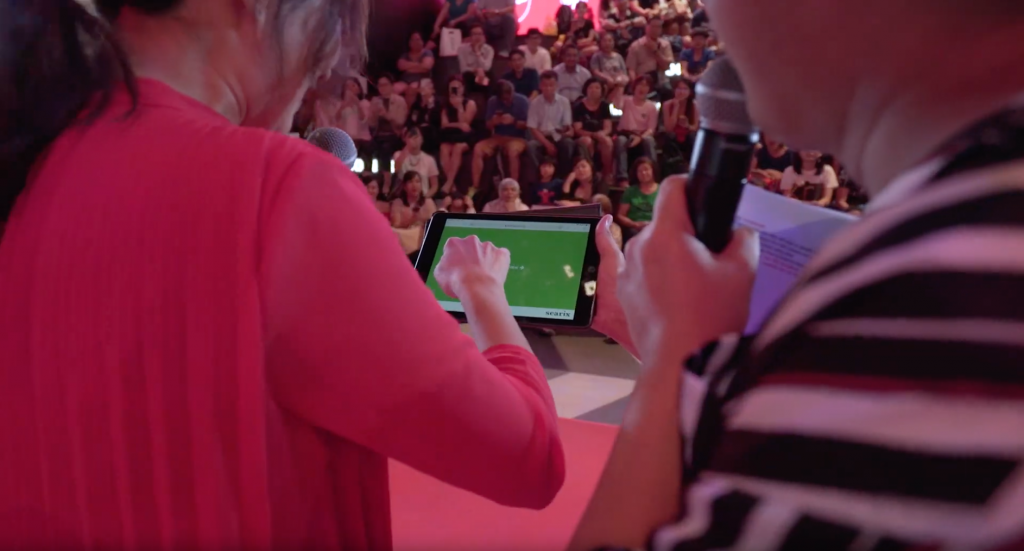 ---
Looking to bring your event from online to offline with our lucky draw system?
Get in Touch