AR Invitations. 8 Activities. Team Points. Immersive Photo Booths.
It's all in 1 presentation deck.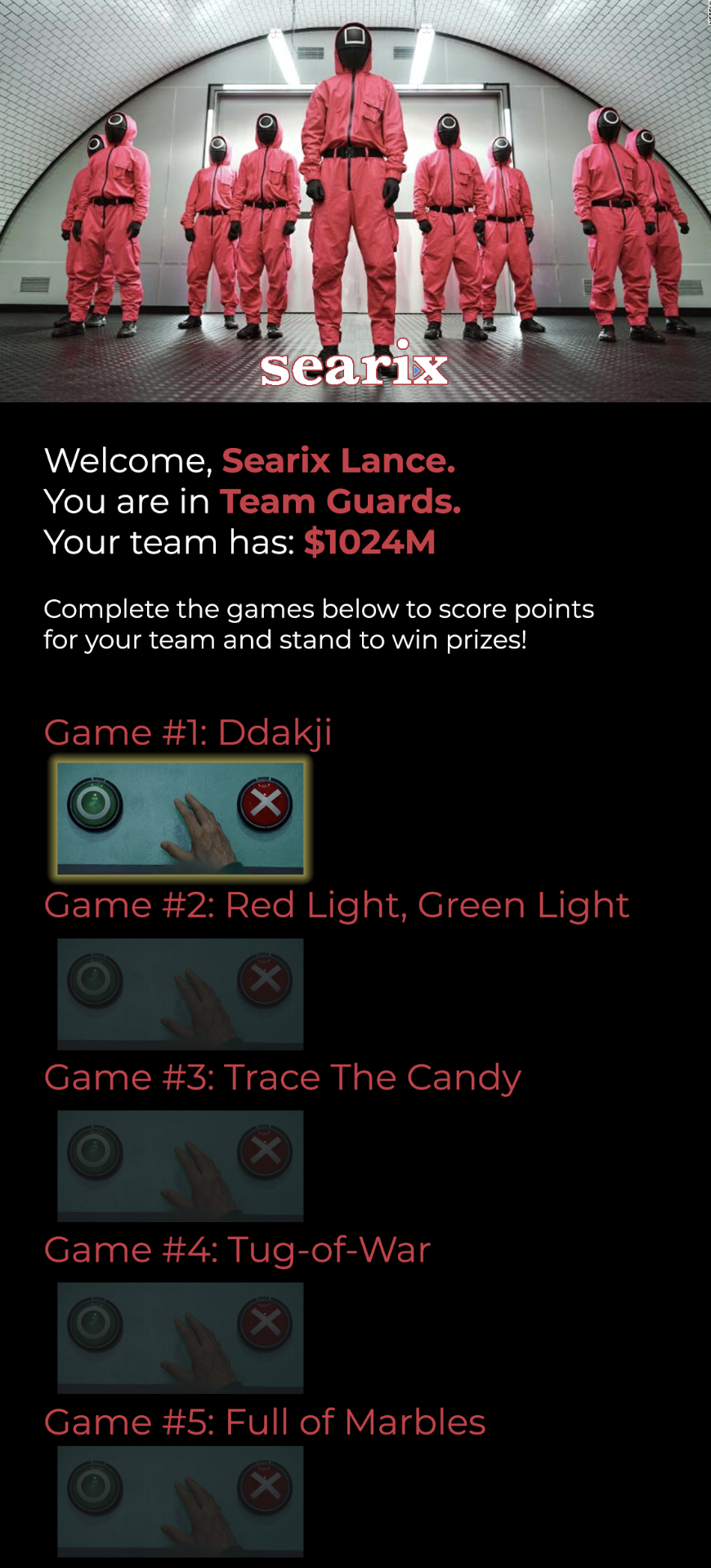 A few weeks ago, the team came together to brainstorm about how we can use combine our solutions, experiences and capabilities to form a complete end-to-end event experience that will bring the event attendee through the entire Squid Game storyline.
We started a Jamboard and threw all the prominent scenes from the show on – the invitation, the Ddakji (red/blue envelope throwing game), the costumes, the childhood games, the giant ball of money, the multi-coloured stairs, and more. Then it began – ideas began flowing as we started to imagine how we could present each scene and activity in a digitalised form.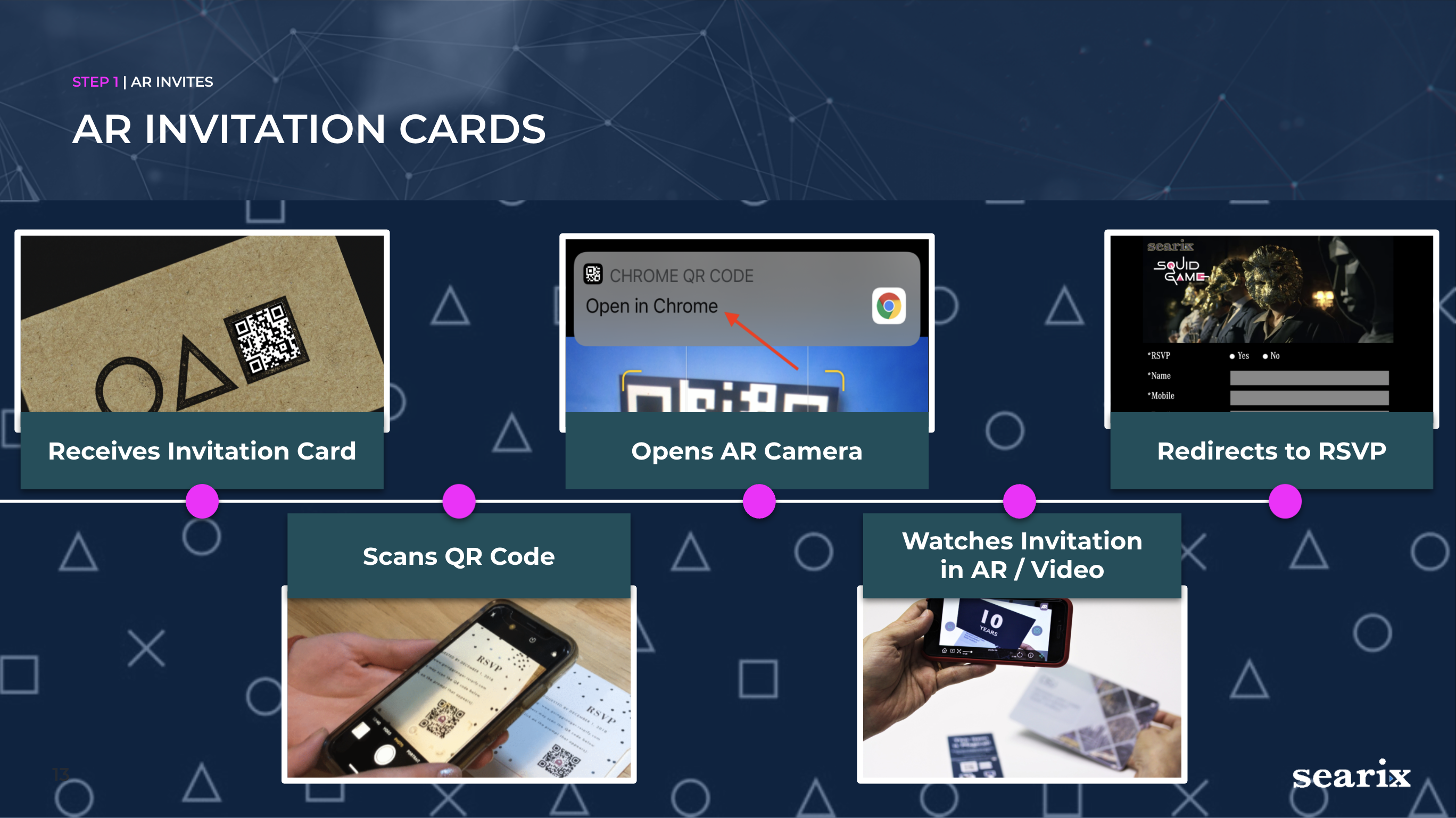 After ending up with more than 25 ideas, we selected the more practical ones and crafted a way to stitch them together. We had our tools – the Virtual Scavenger Hunt, the Mosaic Wall / Thanos Draw, the Virtual Photo Booth, our AR capabilities, and a wealth of experience.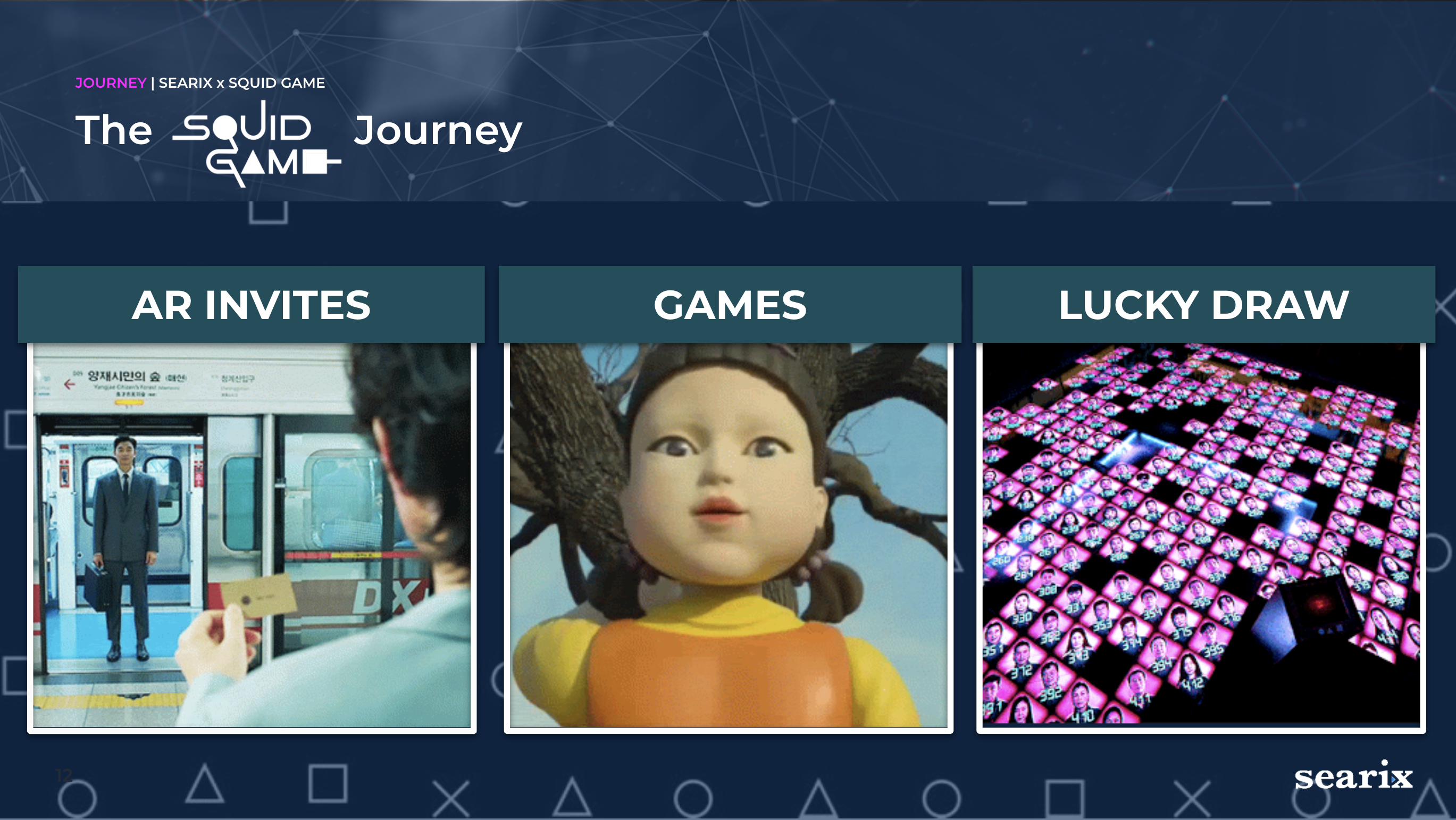 The end result – a presentation deck that combined ideas and showcased works of various talents to bring you a complete experience of Squid Game.
Now, we'd like to share it with you.

Ready to get inspired by
Searix's Squid Game ideas?
Get a Quote Now